Tony Dance & Fitness Web Design
Tony, the owner of Tony Dance & Fitness is based in New York. Growing up in Lima, OH, Tony grew up loving music, theatre, and dance. He later began teaching ballroom and Latin dance along with partnered theatrical work. Tony offers dance and fitness classes. He wants people to have fun and no commitment is needed.
Coming to us, Tony was unsure of what his business name should be. He originally named it "Worldhouse Fitness". He told me that his intention was to have a combination of dance and fitness. His salsa classes were getting a lot of attention and he wanted to make sure that was being featured. Tony did not have any high-resolution photos. He also wasn't sure what should be on his website. 
Scope: Building brand identity and determining business model through website design.
Tony: "This site feels very personal and approachable. I would go with a different color scheme and vibe but the simplicity is nice."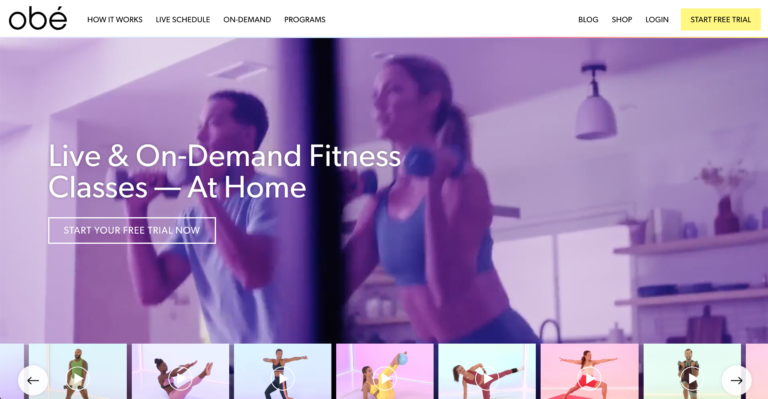 Tony: "I like the colors, the feel and tone of this site. It's clean, crisp, and energizing!"
The websites Tony chose were all very different. After another Zoom meeting with him, I had a better understanding of what he wanted. In this case, it was very important to determine the business model before we can start designing.
I suggested he use "Worldhouse Fitness" and "Sip N' Salsa" as his program names, and use "Tony Dance & Fitness" as his business name. Tony is the brand. People come to Tony before they even know about his fancy program names. It makes sense to have Tony as part of his business name. As for his domain name, it should be shorter. So I suggested tonydancefit.com. It's now owned by Tony and waiting to be transferred.
Since Tony doesn't have any high-resolution photos, I couldn't have a lot of full-width photos as my usual style. So I decided to use a very different layout combined with lots of animations. I had a feeling this is the energy Tony was looking for. The first photo used on the home page is the only stock photo, followed by images provided by Tony in cropped shapes. Big program names and call to action buttons direct users to book a class. Finally, the rest of the sections will be consistent.
Combining the color themes and his social media promotional material, I put this website together quite naturally. The animations worked well with his short and catchy phrases. The shapes made it fun and the content did not feel short. 
When I showed Tony this website, his reaction was phenomenal. He screamed in excitement and thanked me for my creativity and for crafting him a website he loves. 
Tony Guidera: Wow, this is so good!!! The animations are so good, I love the color, love the photos you chose! Love the vibe! I love everything you did! This is amazing, Gloria!!!!